Contact info
Open Concept AS is based in Kjøllefjord, Finnmark. However, we're frequently to be found working on customers' premises or in a mobile office.
Open Concept AS
Chr. Horsts vei 35, Box 78
9790 Kjøllefjord, Norway
Ph. +47 922 52 576
post@openconcept.no
VAT no. 995 811 049 MVA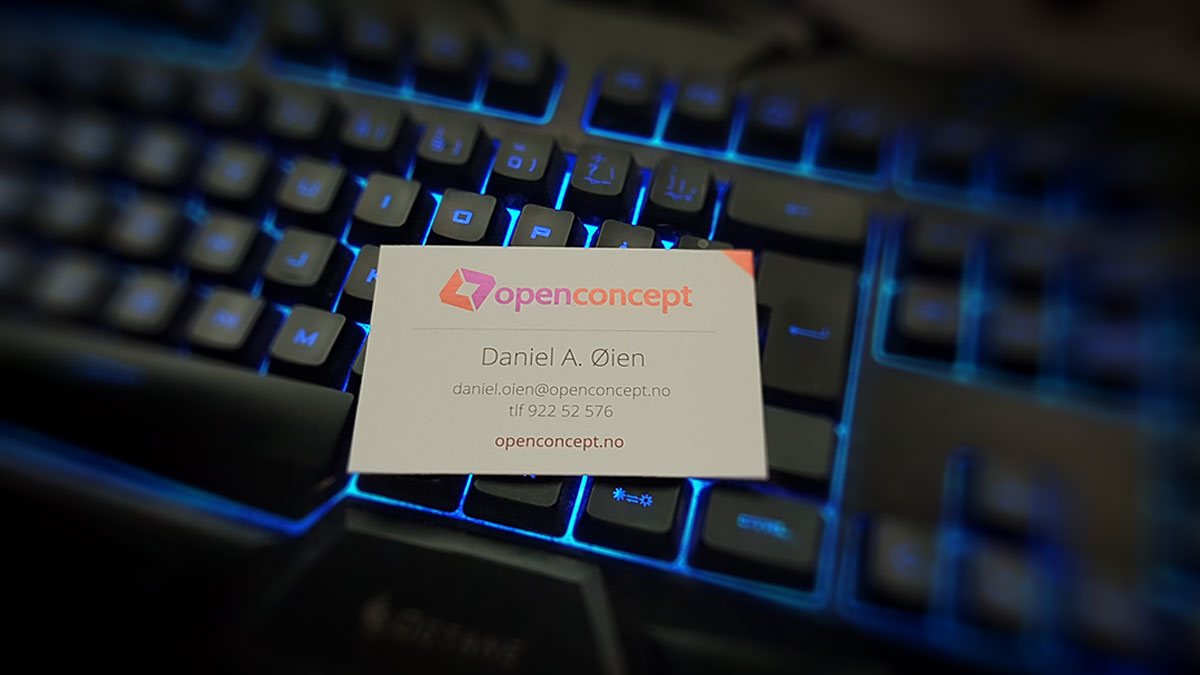 Expertise
Daniel A. Øien (CEO and founder) has over 20 years of experience in web and systems development, web design and interaction design in both the private and public sector. The company has interdisciplinary expertise within project management, languages, copywriting and digital/print marketing.
Open Concept has considerable experience with the development and maintenance of multilingual solutions. We are especially acquainted with the culture and industries in the Northern areas - fisheries, academic and research institutions, tourism, maritime industries, retail, public administration, law and politics. This insight is valuable when selecting and developing technological solutions and marketing strategies for businesses.
We also offer other consultancy services.
Methodology and values
Our designs are attractive, intuitive and user-friendly.
Our content and ad services are perfectionistic and always tailored to the most important target audiences.
Our web solutions satisfy legal requirements for universal design and are cross-device compatible - and very fast.
All of our technical solutions are stable and secure.
Our platforms are mainly based on open source software. Some advantages include high security, stability and performance with no direct license costs.
We deliver complete solutions within fixed cost limits, and recognise the importance of predictability for both customer and supplier.
All of our deliveries are based on an correct understanding of the industry and task domain.
History
Open Concept was founded autumn 2010 as a cooperative corporation, with Daniel A. Øien as founder and board chairman. The company name is derived from the architectural term as well as open source software, and represents flexibility and the absence of limits.
In 2011, Open Concept participated in the founding of the fisheries newspaper Kyst og Fjord and currently supplies the publishing platform and consultancy services to the paper. The company also has customers in ecommerce, tourism, public administration, academics and research, as well as used art/books.
The company was converted to a limited liability corporation in 2017, and is fully owned by Daniel A. Øien. Open Concept AS is presently a full-service digital agency with roots in the Barents region, an international outlook and a growing number of national and international customers.
References
Some of our customers are listed below.